CELAG and its activities
CELAG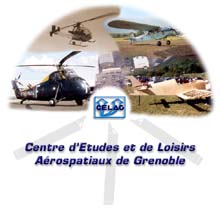 CELAG stands for "CENTRE d'ETUDES et de LOISIRS AEROSPATIAUX de GRENOBLE", or Centezr of Aerospace Studies and Leisure located in Grenoble. This association was founded in 1976 by the late Alexandre GOMIS, who died in May 1993.
Its purpose is to develop activities based on education, sports, culture and leisure, using aeronautics and space as centers of interest.
On location, the association uses a 5380 sqf warehouse made available by the city of Grenoble (France). This given space allows the restoration of helicopters and shelters two Filliod buildings for the association's Amateur planes building and Model aircraft making. One can also find a important amount of technical documentation in it.
All the members are voluntary and display a large range of competencies, with a strong experience in plane, helicopters and model aircraft making. You can find private and professional pilots, mechanics, builders, engineers, technicians and also two maintenance mechanics schools among its members.
CELAG is also a mind : team and solidarity spirit, gesture rigour, action responsibility, enthusiasm., taste of work well done...
Statutes of Association (french only) :

HTML format

Acrobat© format
Model aircraft making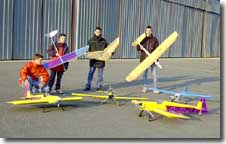 Avialable for youngsters from age 12, this activity allows people to build and fly models through a theoretical and practical training.


Young people will evolve from the most simple glider to the mighty gas powered radio-commanded model.

To know more about this discover the part of this site dedicated to Model aircraft making (French only)
Amateur planes building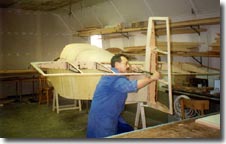 This activity addresses to those who wish to get involveed in the Great Adventure of building their own aircraft.
They will start learning the techniques of manufactured wood and composite, collecting advices that will help them to build and meet those who share the same passion.

To know more about this discover the part of this site dedicated to Amateur planes building (French only)
Helicopter restoration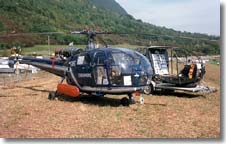 With its action of preservation, the restoration activity of the CELAG contributes to the safeguard of the Aeronautical Patrimony. In spite of a lack of space and means, it strives to save abandoned helicopters, or these used as targets on military fields, in order to preserve them. Later on, CELAG intends to create a Regional Helicopter Museum, in order to make the discovery of these marvellous aircraft which are the helicopters easy . While waiting for this museum, we propose to introduce you to the rotary wings at the time of exhibitions, during open days, or at the time of external events.
To know more about this discover
Approval and affiliations
For its activities the CELAG is :
approved by the French youth and sport ministry with the number 38-92-046
affiliated to the "Réseau du Sport de l'Air" (French federation of amateur plane building)
affiliated to the "Fédération Française des Ailes Anciennes" (French federation of old planes restoration and preservation)
affiliated to the "Fédération Française de Giraviation" (French federation of helicopter)
To know more about this see the Approval and affiliation page
page top



Copyright CELAG 2000-2004 - Drawings and Photographs are properties of their authors and are not free - celag@free.fr